Paul Carola: Eye Spy
November 18 - December 23, 2017

Front Gallery is fortunate to feature Paul Carola in his first ever solo exhibition. Carola's body of work may be one of Houston's best-kept secrets. It has been seen little, yet possesses an unquestionable level of maturity.

As evidenced by his paintings, drawings, and sculptural works, Carola has spent considerable time engaged in a process of refinement. His work is pristine. It offfers a sense of gravity with reference and deference to Constantin Brancusi, while maintaining a sense of playfulness with anomolous color, oblique angles, and upredictable curvatures.
I examine pre-existing structures and explore their visual characteristics with intent to locate and extract 'hidden' imagery that lies from within them. The outcome is often an object that is whimsical in appearance yet believed to have representational value. The overall process is a look into structural versatility and perception, along with the power of imagination and how it allows us to connect with ambiguous imagery and generate meaning.
Carola lives in Houston, and works out of his studio at "the Silos" on Sawyer Street.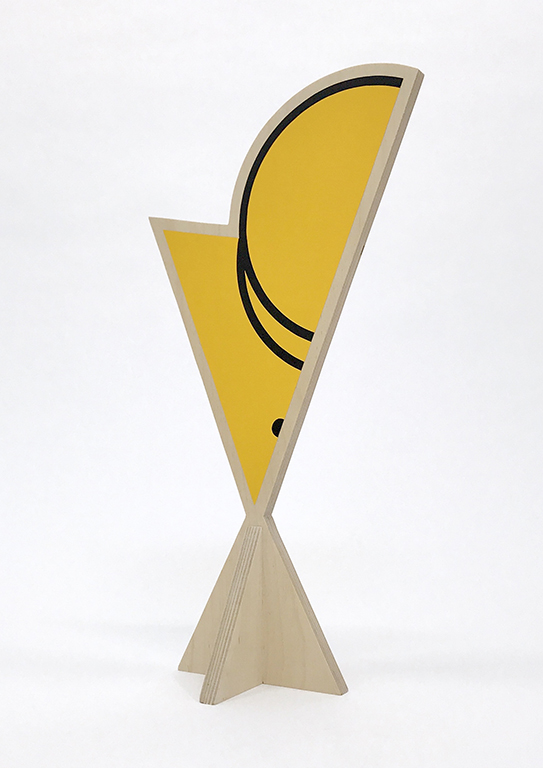 Mouse Trap, 2017, acrylic on wood, 16 x 8 x 5"​